A Walk with Trees at Raga Svara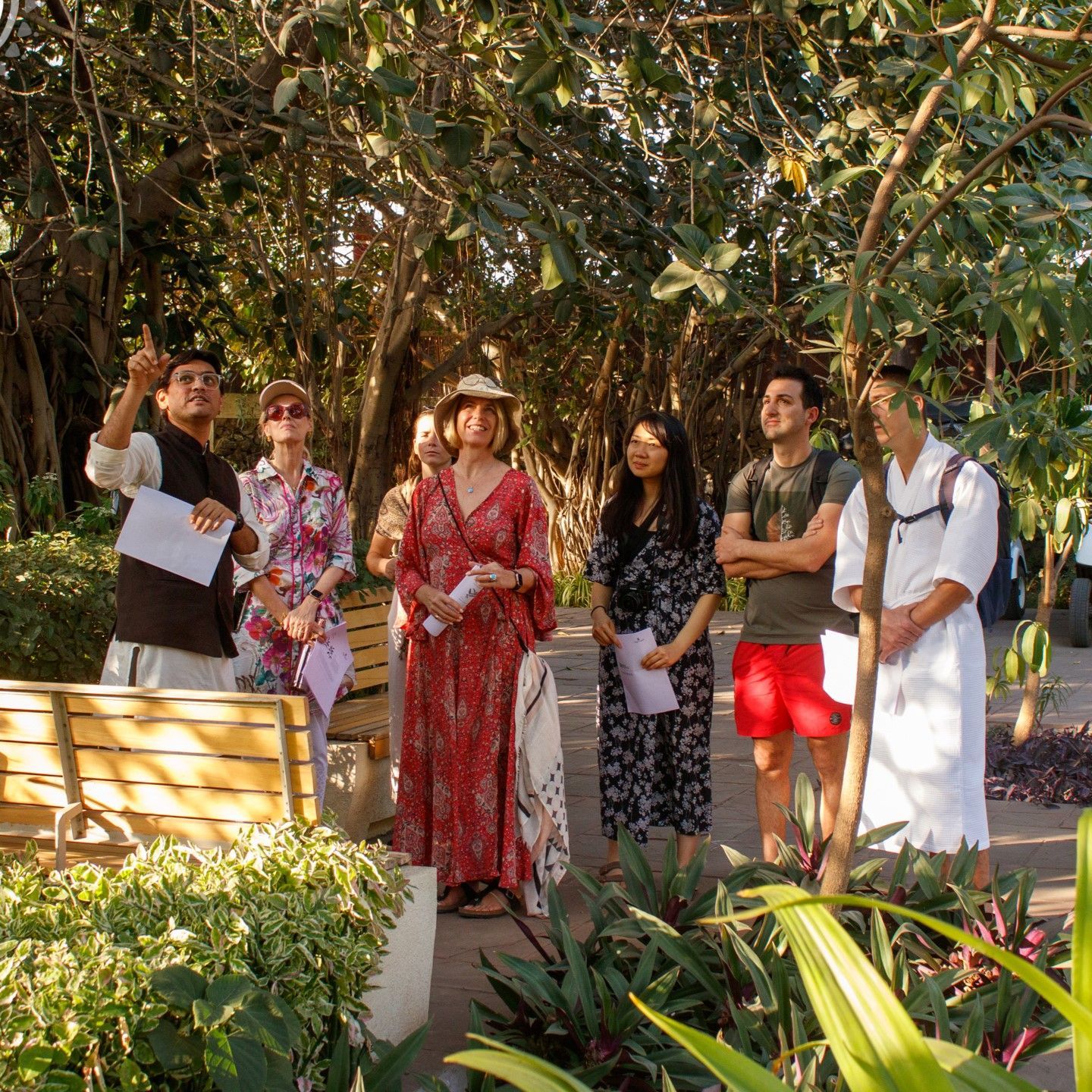 Slow down and enjoy the natural surroundings.
Raga campus is very thoughtfully designed with ecology at the centre. Raga Svara  is home to a large number of gardens, outdoor spaces, fruit orchards, vegetable gardens, and numerous trees. Tree walks are special to our founders as they allow our guests to observe and connect more deeply with the trees and the natural world around us.
During the tree walk, guests can discover all about the trees that were planted on the Raga campus, including their species, history, myths, stories, and more.