Article on Wellness Tourism published in The Economic Times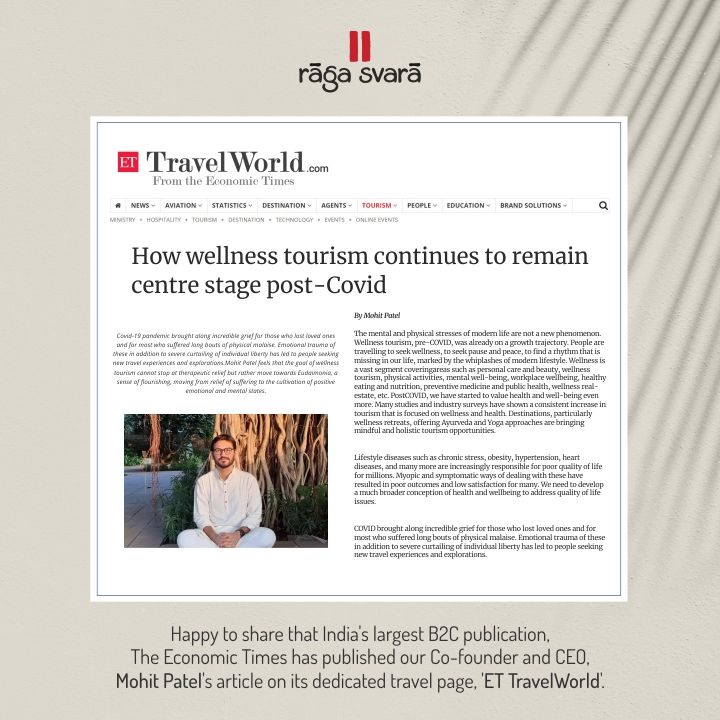 Happy to share that India's largest B2C publication, The Economic Times has published our Co-founder and CEO, Mohit Patel's article on its dedicated travel page, 'ET TravelWorld'.
The article is titled 'How wellness tourism continues to remain center stage post-Covid'. The article outlines our Co-Founder's thoughts on how the goal of wellness tourism should go beyond therapeutic alleviation and towards Eudaimania.
To read more: ET TravelWorld