Children at Raga Svara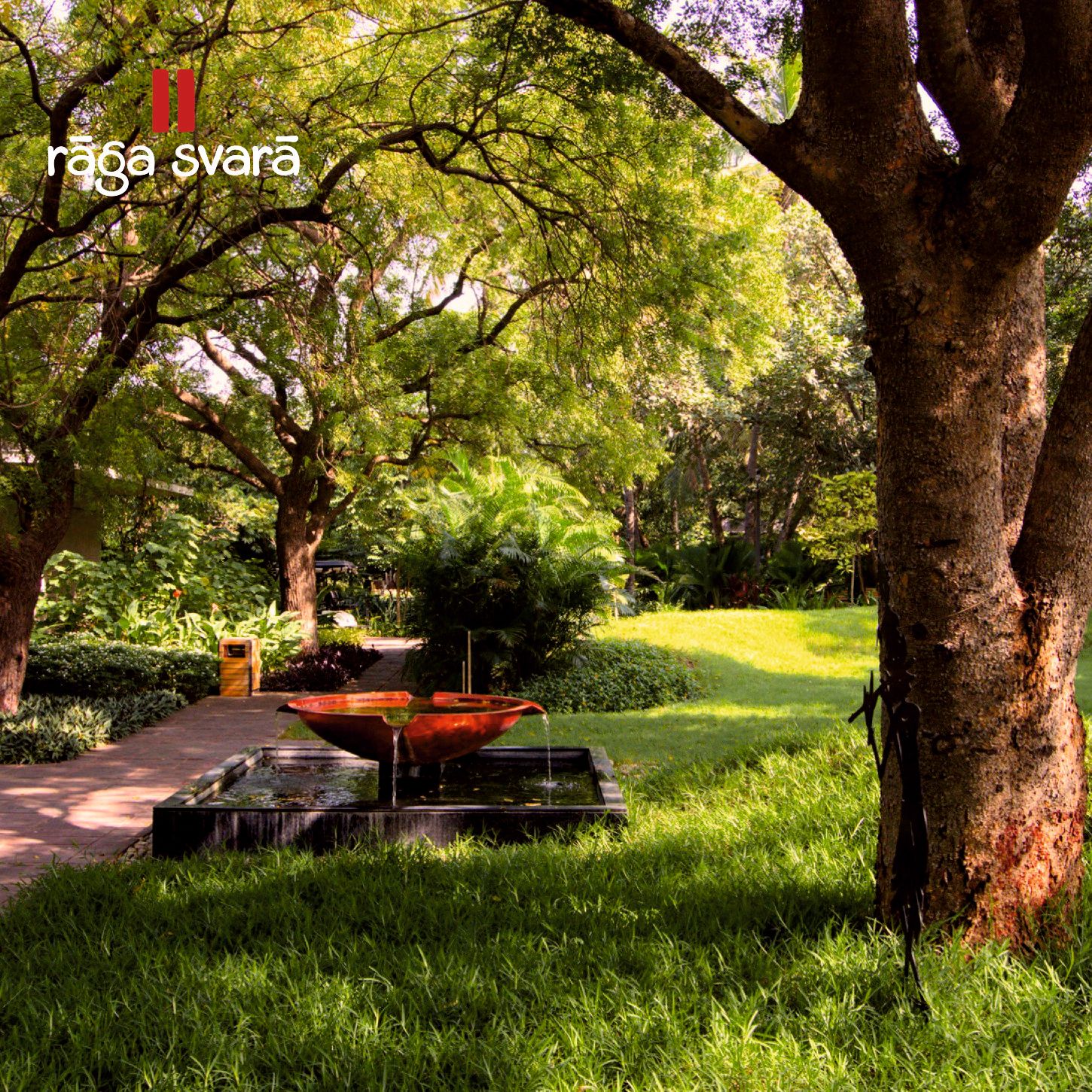 We have thought deeply about children and their experience at an authentic wellness retreat like Raga Svara. We are a quiet and a calm place to "retreat" from the noise of the world. One approach is to disallow infants and adolescents on the campus, to maintain a sense of silence on the campus. We believe there is a way to achieve quietude and tranquillity if the significant family members (most likely parents) are willing to participate in Raga's philosophy about how kids can be made equal partners in the retreat experience.
Raga Svara is first and foremost an institution of learning. A place of learning must be quiet, calm and peaceful. We believe all of us can enter and stay in a state of calmness; adults and kids both. We welcome guests who wish to bring their kids along with them on retreats. We believe that it could a defining experience of their lives. Participating in yoga and meditation sessions, exploring the campus in its quiet beauty, reading in the library; all these are experiences that can bring much needed pause and mindfulness to a child's life.
As far as Ayurveda therapies are concerned, please note that it is not advisable for a child below 12 years to take therapies. For older children, introductory therapies can be offered. We are also happy to share that a child below 4 years can be brought along at no extra cost.
You may read about our founder's thoughts on education - here and wellness - here.
Activities for Kids
Our founders' have a legacy of educational design and institution building. We have built Northstar, which is one of India's top schools. Our understanding and experience in learning translates in absolutely unique ways at Raga Svara. The affordances provided by the philosophical foundations of Raga Svara as an organisation are unmatched in the world. We think deeply about how kids should engage with Raga as participants and co-creators of their experience during their retreat. The underlying principles that guide us are as follows:
We believe that the time during a retreat is sacred time between kids and their significant family members - parents, siblings and guardians.
Retreat time is also reflective and contemplative time with their own self.
Retreat time must be protected for free exploration and silent pauses.
We will provide simple, outdoor and free play experiences at Northstar's world-class campus. This is in addition to Raga's own 25 acre campus which is one of the most beautiful campuses set amongst old trees and fruit orchards.
We encourage kids to participate in yoga and meditation sessions along with other retreat guests.
Kids are encouraged to participate in retreat programming sessions such as gardening, cuisine lessons, art activities, etc.
Kids are encouraged to spend time in the library where they can read from a selection of books or play board games. Also, they will have access to Northstar's huge library.
Please note that all of the above activities are dynamic and planned every week. We do not follow a fixed schedule. We have different activities in different seasons, in different culturally important times of the year, etc. This ensures that every time you return to Raga, you have a new experience.