Conde Nast Traveller Magazine Features Raga Svara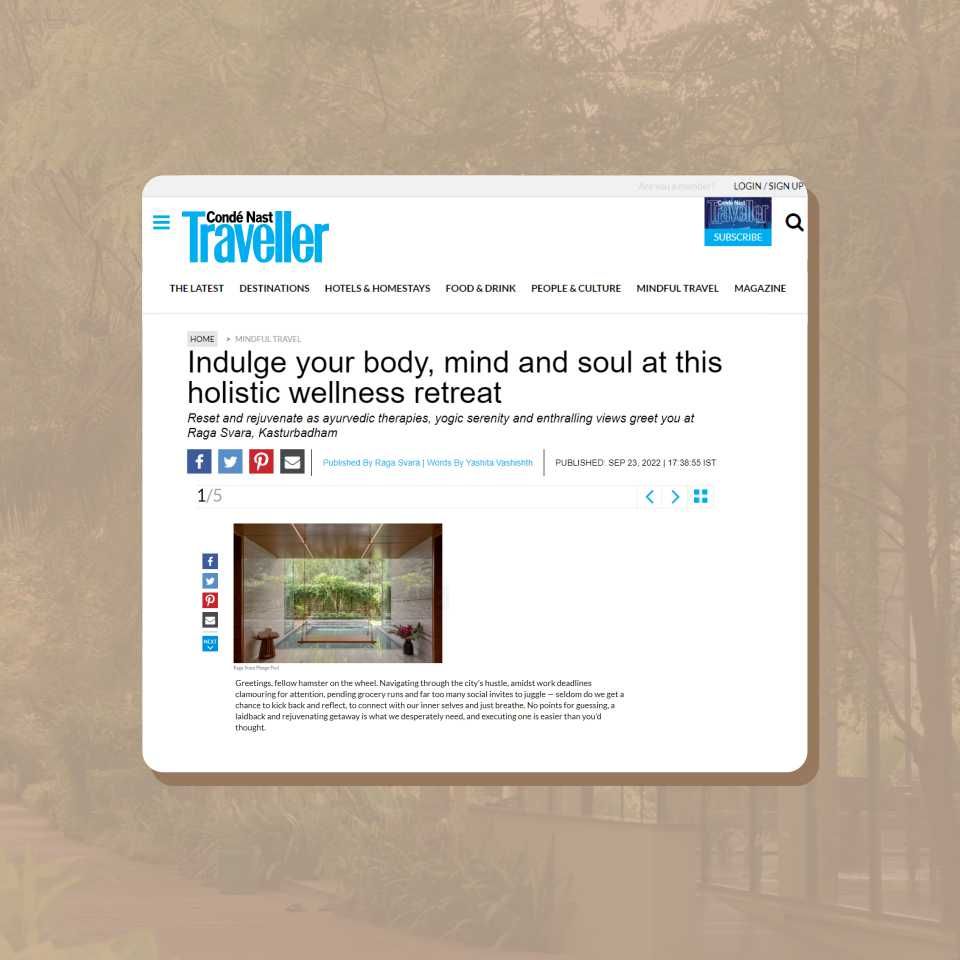 Thrilled to announce that Raga Svara has been acknowledged in Conde Nast Traveller, one of the leading travel magazines in the world.
Raga Svara as a team is continually rethinking the concept of hospitality. We provide luxury with a focus on health and well-being. Our retreat guests come to improve their health and depart with a better awareness of their own body and mind. Our founders overcame a thousand challenges to create this wonderful campus in Kasturbadham, Gujarat, away from big cities and the hustle and bustle.
Lastly, as the article mentions, we cordially invite you to our holistic health retreat to indulge your body, mind, and soul.
Read the article: Conde Nast Traveler features Raga Svara