Raga Svara is featured on Outlook Traveller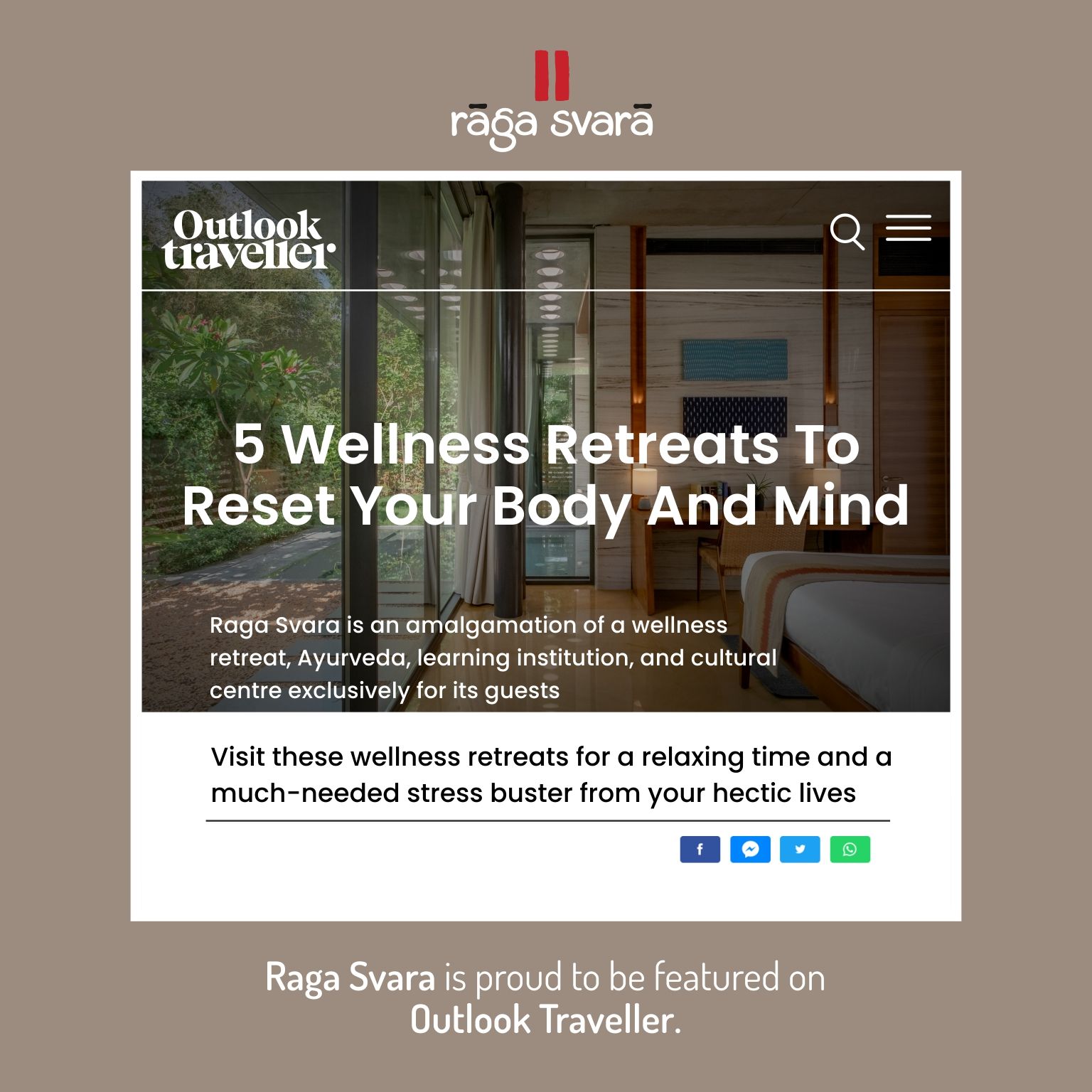 We are proud to announce that Raga Svara is featured in yet another leading travel magazine - Outlook Traveller, alongside the best getaways in the nation.
Health and wellness are the most significant aspect of our lives, and this is more apparent than ever in the aftermath of the COVID-19 pandemic. The world around us is rapidly changing. With this ever-changing reality, Raga Svara offers a place to unwind, get away from day-to-day stresses, and indulge in holistic wellness retreats.
Read the article to know more.