Raga Wellness Cuisine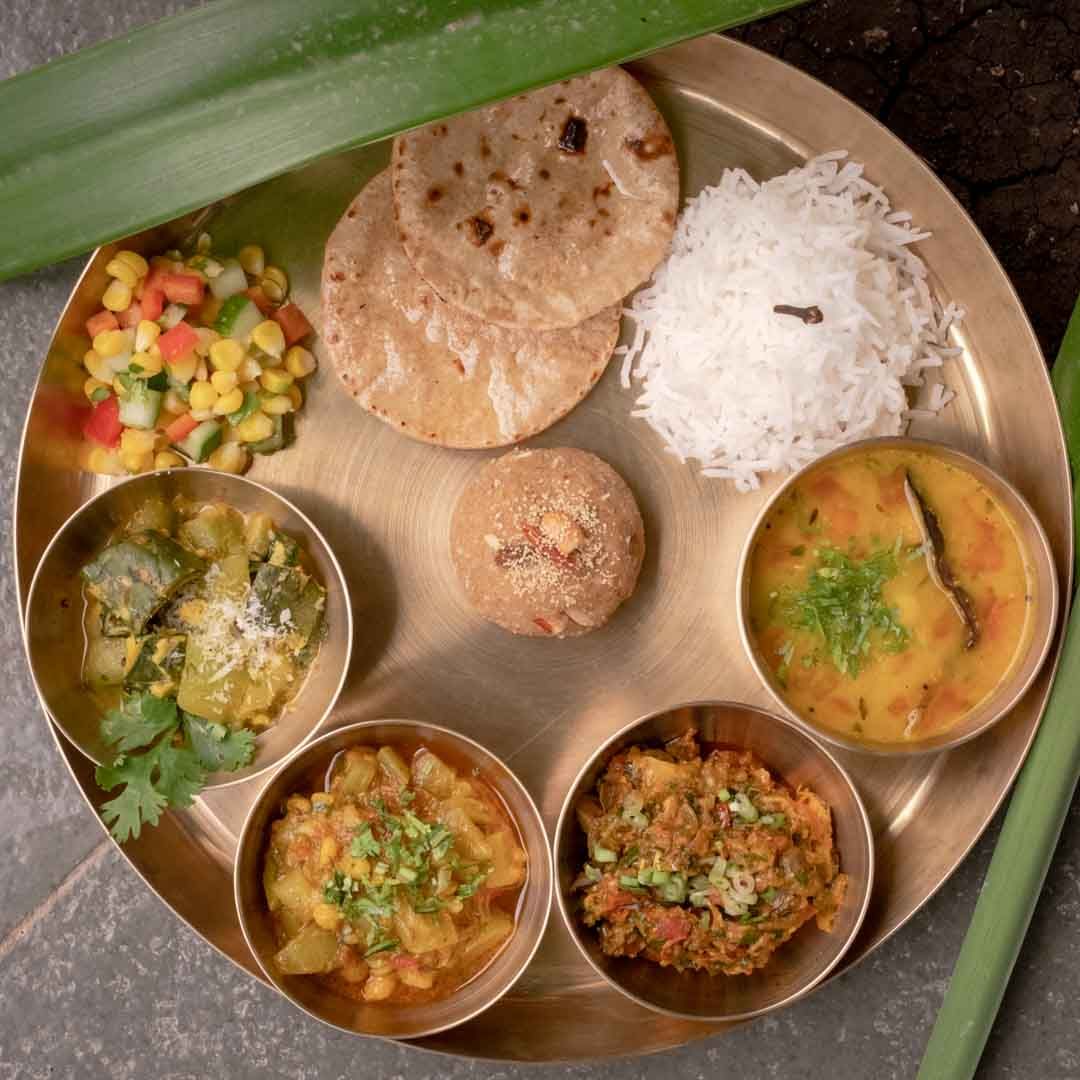 Raga Svara cuisine is a mindful blending of ancient Ayurvedic principles and modern culinary delights. At Raga Svara, an Ayurvedic diet is tailored to your individual body type (dosha) and the specific imbalances you are dealing with, based on your consultation with our resident Ayurvedic doctor. Ayurvedic eating makes you feel cleansed, nourished, and energised.
We serve a wholesome Gujarati Thali, a vegetarian cuisine full of nutrients that is also a visual feast with the presence of all six essential ayurvedic flavours. Food at Raga is prepared with love and purity, not only in the ingredients but also throughout the culinary process, to promote health and well-being. Raga Svara's wellness cuisine makes use of local, organic and seasonal ingredients to make healthy recipes that are beneficial for health while being full of complex flavours.